Playdex x Xtalnia Season 2 Leaderboard
Playdex is hosting a leaderboard tournament featuring Xtalnia, a turn-based strategy multiplayer online blockchain game. Players can register through Playdex and participate in the tournament to win prizes.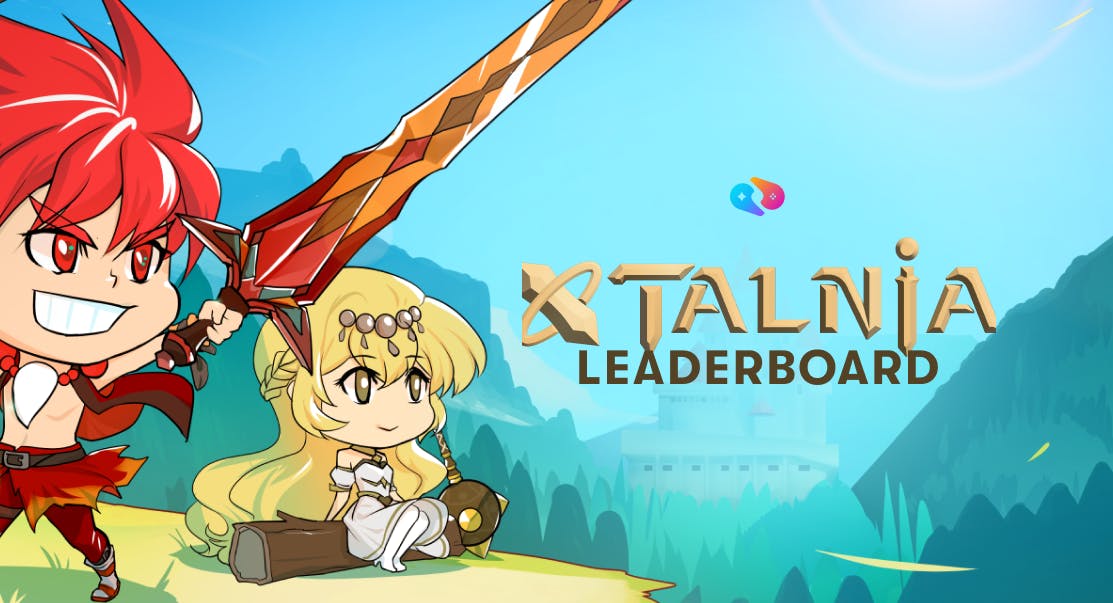 About Xtalnia
Xtalnia Season 2 has forged an alliance with Playdex, a social gaming platform celebrated for its NFT rental and leaderboard functionalities. Xtalnia is an engaging turn-based strategy multiplayer online blockchain game where players commence their journey with three characters and have the opportunity to expand their team to a maximum of five. Each character is equipped with basic weapons, adding depth to the gameplay. Xtalnia provides an exciting experience, ensuring that players can have fun while earning rewards in the process.
How to Win
Players must have a Playdex account and Xtalnia account.
If you don't have an Xtalnia Account, You may register by downloading the app HERE and start playing to earn points
Only matches played in "Special Tournament Mode'' will be counted.

IMPORTANT: Participants will need to connect their wallet address on the Xtalnia marketplace before getting into the tournament.
Once logged in, select Special Tournament.

PASSWORD: playdex2

Check your leaderboard stats on the Playdex tournament page to see where you rank against other players.
Invite your friends to participate in the tournament, the prize pool will increase proportionally to the number of players involved. ✨✨✨
Tournament Schedule
This tournament will start on June 05, 2023, 10 AM PHT, and will end on July 03, 2023, 10 AM PHT. Registration for this tournament will be open on June 02, 2023 10 AM PHT, but no worries, you will be able to join while the tournament is still running.
Prizes and Rewards
Our milestone-based prize pool is designed to reward players based on the number of participants in the event. As the player count increases, the prize pool also grows, creating an exciting incentive for players to invite their friends and encourage more participation. The prize pool will be divided into predetermined milestones, with each milestone triggering an increase in the overall prize pool. This format ensures that as the player count rises, so does the potential reward for everyone involved, fostering a competitive and engaging environment.
The maximum prize pool is 1,250 BUSD
Steel
TOP 1 - $20.83
TOP 2 - $12.50
TOP 3 - $8.33
Top 4-16 - $2.27
Top 17-52 - $0.88
Bronze
TOP 1 - $46.88
TOP 2 - $28.13
TOP 3 - $18.75
Top 4-24 - $5.20
Top 25-78 - $2.49
Silver
TOP 1 - $93.75
TOP 2 - $56.25
TOP 3 - $37.50
Top 4-37 - $6.40
Top 38-125 - $2.49
Gold
TOP 1 - $140.63
TOP 2 - $84.38
TOP 3 - $56.25
Top 4-46 - $7.65
Top 47-156 - $2.97
Diamond
TOP 1 - $187.50
TOP 2 - $112.50
TOP 3 - $75
Top 4-51 - $8.90
Top 53-179 - $3.46
Rewards Claiming
All prizes will be available for claiming on Playdex within a week after the tournament ends.
User Guides
Help, Feedback, and Support
For any issues, inquiries, or feedback, please let us know through our web chat or helpdesk. Follow our socials for winner announcements and other live updates. Good luck, and may the best player win!
About Playdex
Playdex is a social gaming platform where players can come together and play web2 to web3 games with easy access. DISCOVER your game, RENT your NFTs, JOIN Leaderboards & Tournaments, plus more! Sign up now and join our growing gaming community with 20,000+ gamers! RENT. PLAY. REPEAT.
Facebook | Instagram | Telegram | Discord | Twitter | Youtube | TikTok