Filipino Gamers get first dibs on Farcana via Playdex, with chance to win up to 1.5M PHP prizes
Playdex invites PH gamers to playtest newest triple-A web3 game Farcana this weekend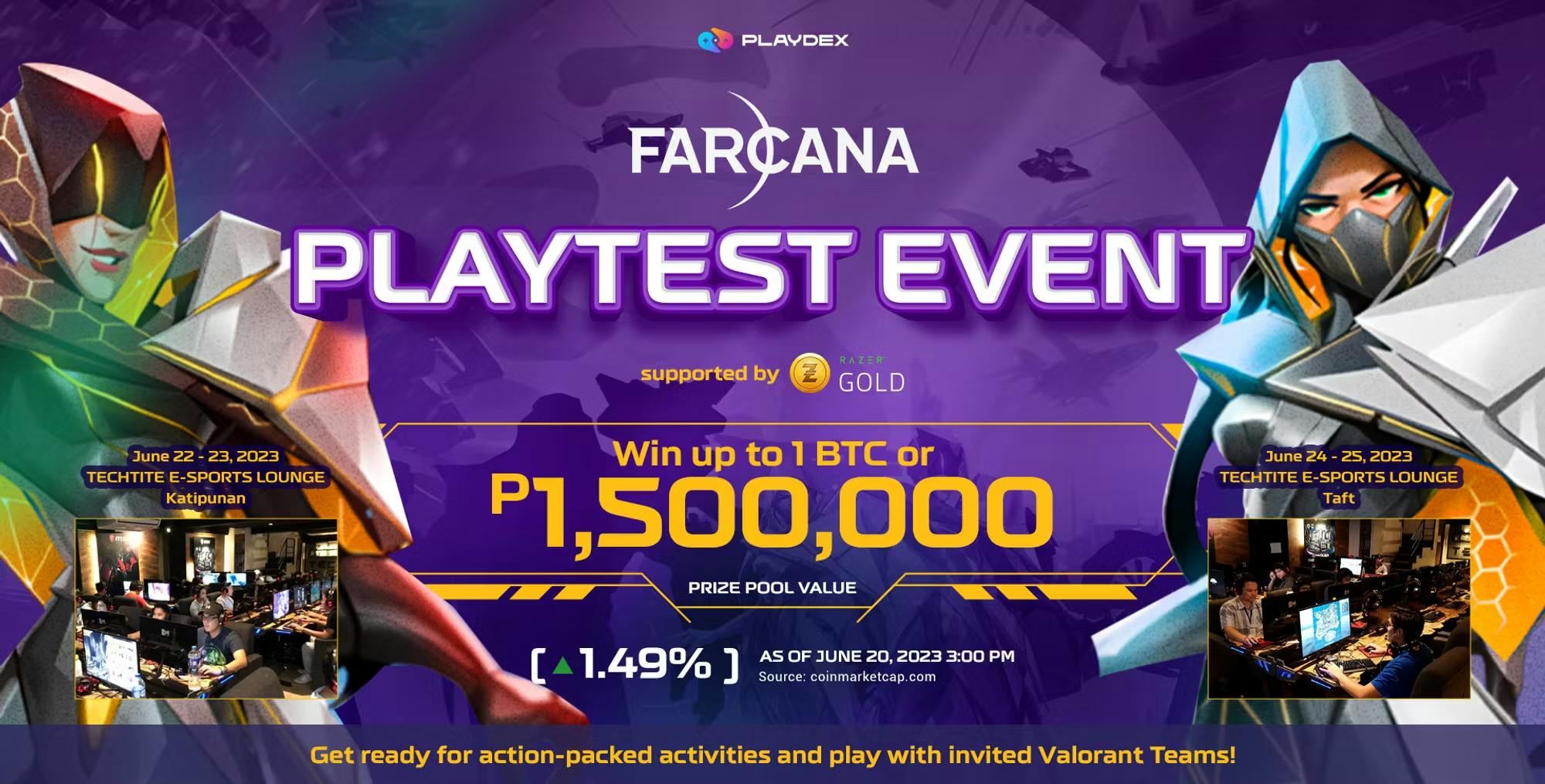 Farcana is an e-sports-focused competitive team-based ability shooter game for PC, and together with this collaboration with Playdex, they are pleased to announce the first playtest!
This is an event that will be held globally with marketing campaigns targeted to multiple countries. One of the main choke points of game adoption across the globe - especially in the Philippines - is the lack of access to gaming PCs since high quality games require the most up-to-date computer hardware to keep up. Playdex, supported by Razer Gold, brings together gamers onsite multiple venues to be able to enjoy Farcana with the best graphics possible! By giving access to gamers and allowing them to compete for a $30,000 prizepool, Playdex aims to aid Farcana in spreading awareness around the Philippines!
About the Farcana Team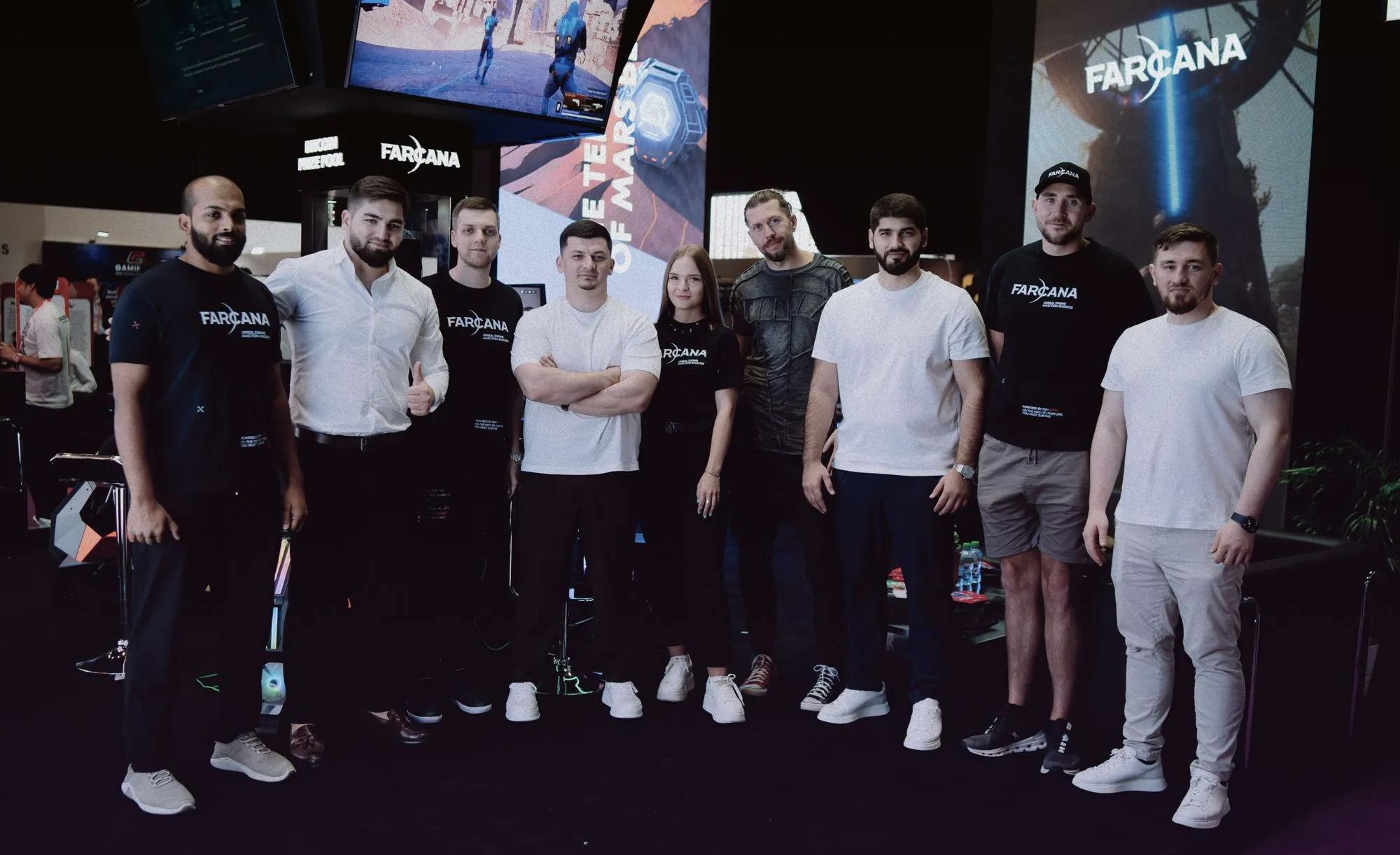 The Farcana team has their headquarters situated in Dubai, with seventy game developers that span across Warsaw, Belgrade, Minsk, and Bishkek. At the helm, the team is lead by Ilman Shazhaev as Founder & CEO, Alex Minkin as Game Director, George Dobrodeev as Chief Marketing Adviser, Arbi Tularov as Product Owner, Islam Shazhaev as Chief Business Development Officer, and Imam Idrisov as Head of eSport. They have multiple advisers such as Travladd Crypto - Co-Founder of KingFinance, Whit Gibbs - Co-founder of Compass Mining, Towqeer Gilkar - CEO of Emchain, Kapo - CEO of Kapo Capital, and Charles Read - Founding Partner of Rarestone Capital. Its notable partners include Arbitrum, Treasure, Biconomy, Galxe, Playdex and Yield Guild Games (YGG) to name a few.
What is the Farcana Playtest event?
This playtest aims to cultivate a dedicated early community of testers and players contributing to the project's development. Following the pre-production phase in 2022, they initiated the development of Farcana's serial version in January 2023. This playtest features a multinational activation of online and offline marketing campaigns that will be run in Vietnam, Philippines, USA, Thailand, Russia, UAE, Oceania and India. All the events will be held simultaneously at 11:00am - 8:00pm GST so that players from all over the world can interact and participate in the event! For the team at Farcana, player feedback is crucial as they continue to refine and evolve their development process and improve the game!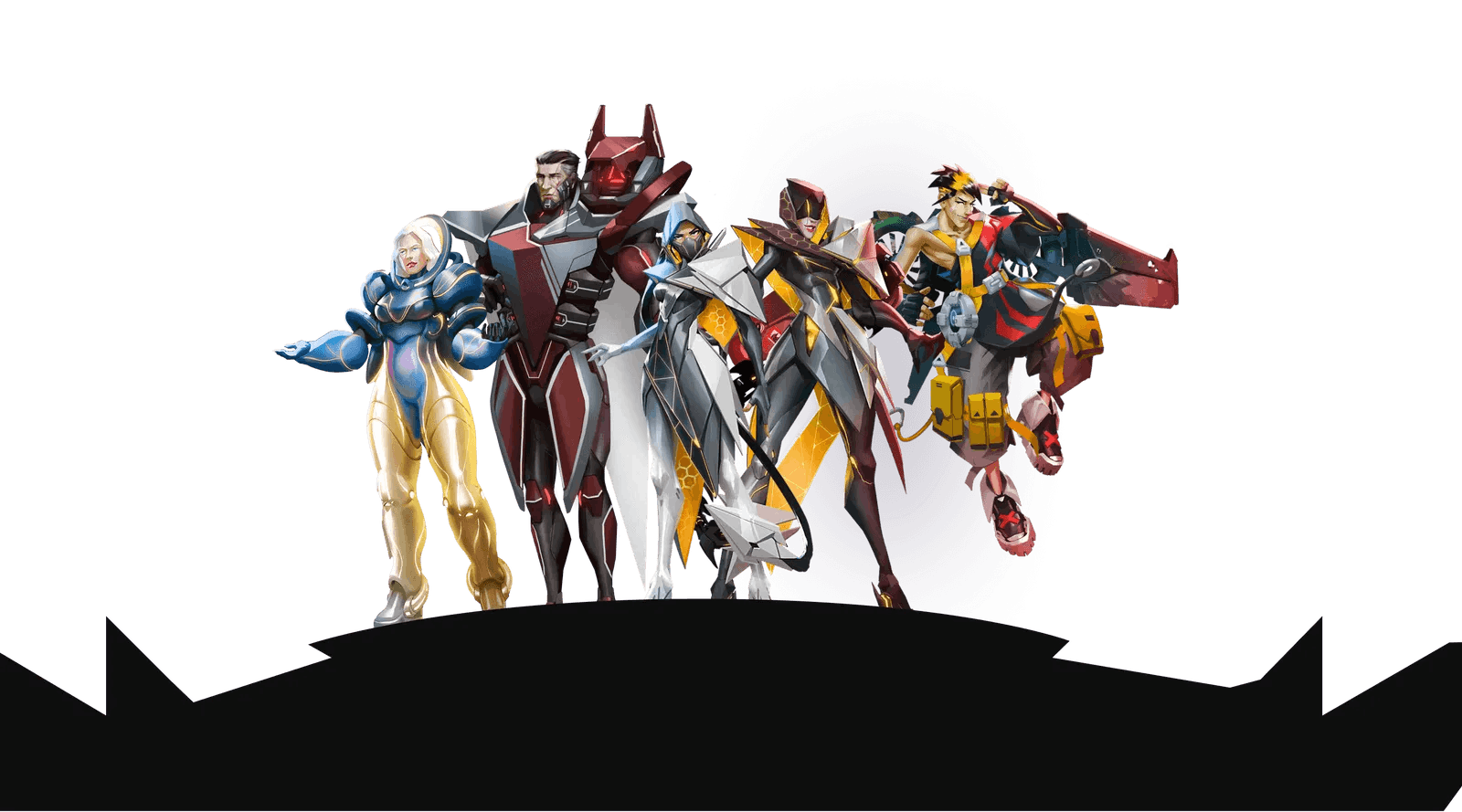 The Farcana Global Playtest PH event
You are invited to join our onsite Playtest happening in the Philippines! Playdex, supported by Razer Gold, will be hosting Farcana's four day playtest featuring over $30,000 in prizes!

The event is open to everyone and will be hosted in two locations during the campaign- on June 22-23, 2023 from 10:00 am-10:00 pm, it will be hosted at Techtite E-Sports Lounge in Katipunan, and on June 24-25, 2023 from 10:00 am-10:00 pm, it will be hosted at Techtite E-Sports Lounge in Taft! Gear up, and get ready for action-packed activities with appearances from various Valorant E-Sports teams and influencers during the event! Join us in our journey to discover what the world of Farcana has to offer!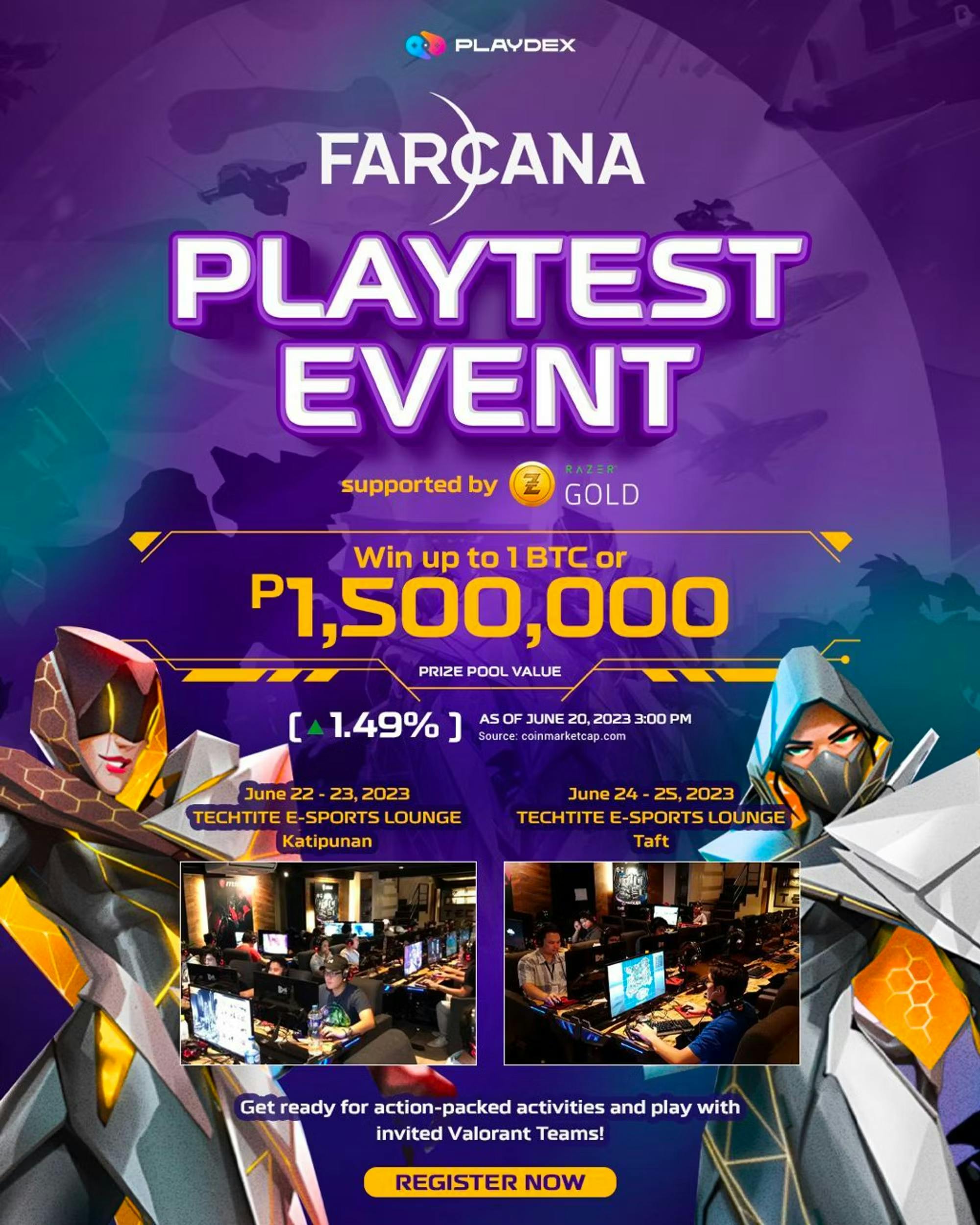 How to join the Farcana Playtest PH Event
How to Sign-up for the Playtest (Online):
Create your Farcana account at https://playtest.farcana.com/?ref=playdex4983
Click 'Create Wallet'
Claim your free skin
Register for the Farcana x Playdex playtest event: https://lu.ma/farcana-x-playdex-playtest-event?tk=HzSJlS
Download the Game Launcher
Load Launcher on PC
Follow the launcher installation instructions
Play the game!

Playtest Rules: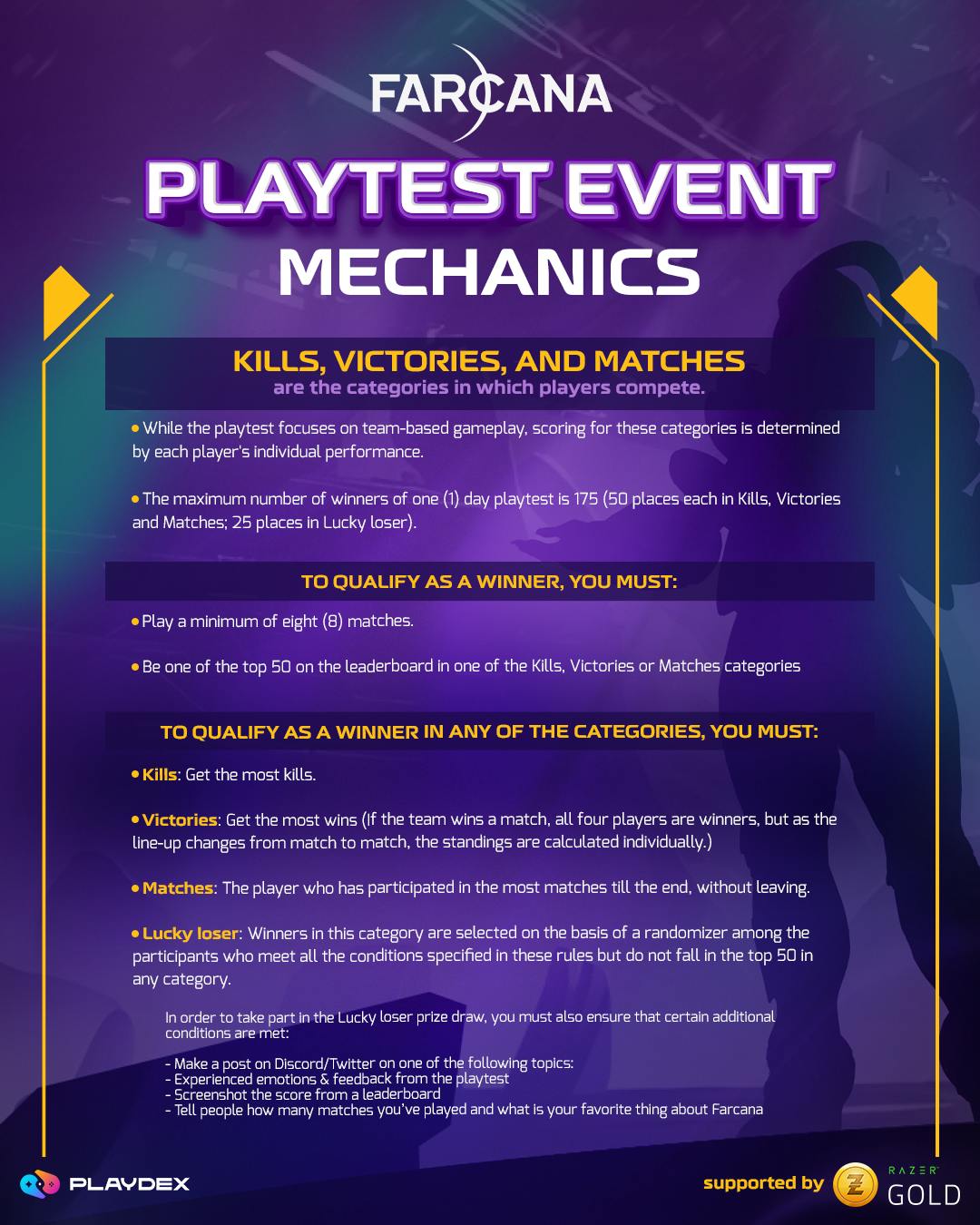 THE PRIZE POOL IS FIXED!
Prize money in Bitcoin will be credited to the winner's account, accessible through the platform's personal client dashboard.
Winners will be announced on 3rd of July (within 7 days after the end of the playtest) - on our social media and the platform as well.

Kills, Victories and Matches are the categories in which players compete.
While the playtest focuses on team-based gameplay, scoring for these categories is determined by each player's individual performance.
The maximum number of winners of one (1) day playtest is 175 (50 places each in Kills, Victories and Matches; 25 places in Lucky loser).
The Prize Pool Distribution
Total Prize Pool: ~1 $BTC = $30,000 = PHP1,500,000.00
NOTE: Daily score count during the playtest will start at 4:00pm and reset at 1:00am Philippine Time.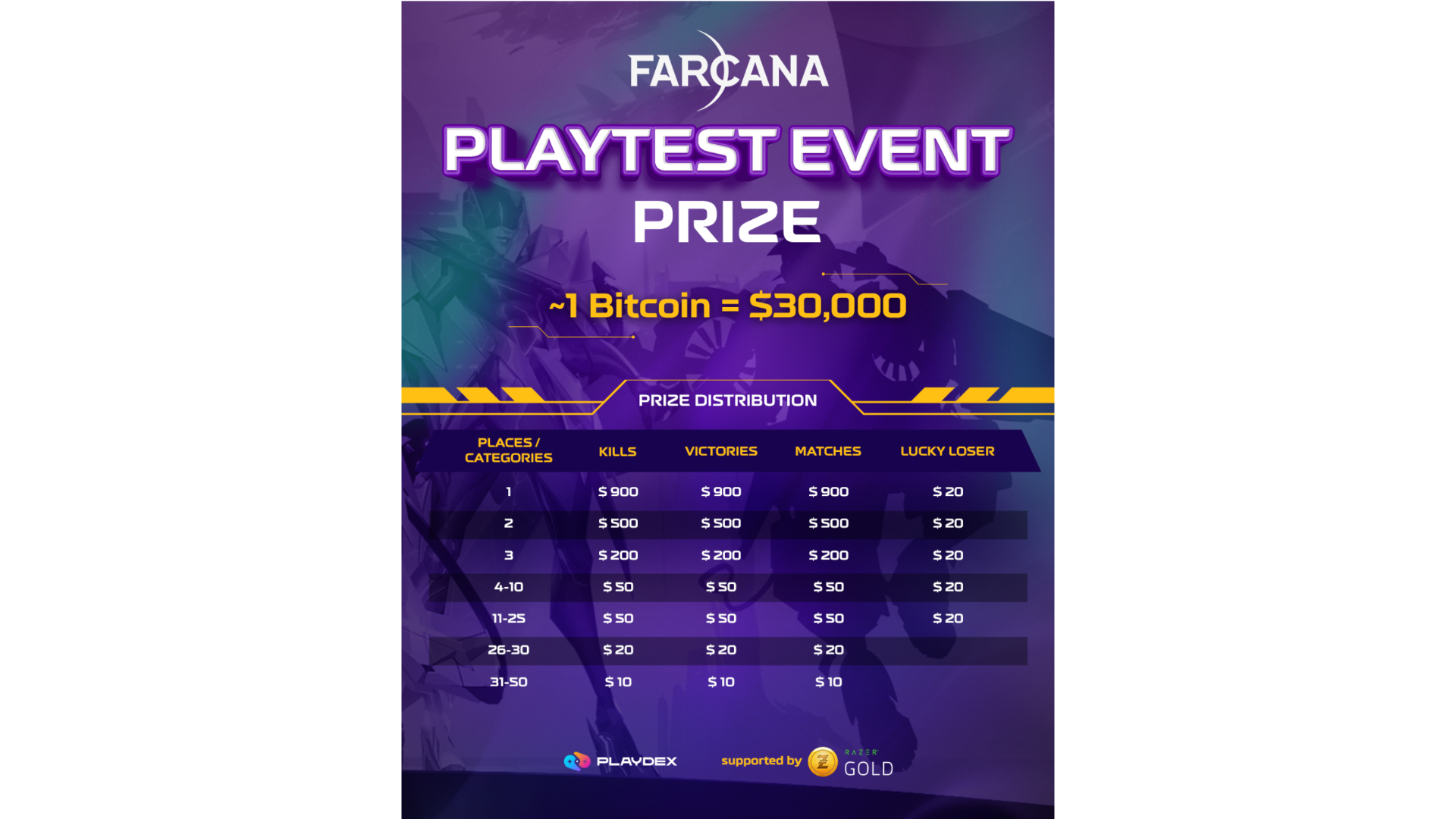 Playtest Questions:
You can find answers to common playtest questions in the FAQ section in the personal client dashboard.
For non-standard questions, please contact the platform's support or ask the community in Discord.
General Provisions of the Playtest
How does the Playtest system work?
The Farcana playtest system is fully automated.
That means you don't have to do anything manually (create a match or search for a match in the grid, contact your opponent, create a server yourself, etc.), our system automatically creates matches, waits for both teams to confirm readiness, runs the map, starts the server and waits for the game to end, after that it automatically takes the match results into the Game Rewards platform and promotes a winner in each category leaderboard. All you need to do is press PLAY and wait for new matches to appear.
Playtest games are played on the Cosmoport map
Disputes:
The Playtest organizers are the appeal authority for the playtest. An application can be submitted in the support section of the playtest.
Warm-up
There is a Single Player mode section in the lobby, where the player can play and practice with the bots regardless of the playtest time.
I have a problem/bug
In case of problems/bugs we recommend to immediately contact the platform support in the personal cabinet.
Communication
We recommend that players communicate in English.
Forbidden:
Using abusive language and gestures towards other players and administrators (punishment is determined by the organizer)
Insulting opponents, teammates and administrators, and referring to their relatives and friends (the punishment is decided by the organizer)
Play with nicknames and avatars, which have obscene, offensive or racist statements, in any language (Disqualification from the playtest, if the avatar or nickname is not changed)
Insults and threatening behavior towards opponents, teammates, referees, the organizer, or other contestants; (punishment by the organizer)
Unsportsmanlike behavior (e.g. sabotaging matches)
Playing with another person's account. Playing from another player's account and inciting, inducing or encouraging or directing a third person to play from another player's account is forbidden
Intentionally disconnecting from the server. Intentionally terminating a connection without a valid and explicit reason will result in automatic forfeiture of the match;
Change your game nickname throughout the playtest.
It is forbidden to use any software (cheats, scripts and settings that give an advantage over other players);
It is forbidden to transfer your account to another player to play in a match.
About Playdex
Playdex is a Southeast Asia social gaming platform founded by Filipino gamers with the mission of enabling and empowering the next generation of gamers to play better together and get rewarded for their passion for gaming.
Sign up on Playdex today to start playing 500+ games, renting your own gaming NFTs, winning leaderboards, and so much more! 
Join our online community on Facebook, Twitter, Telegram and Discord to know the latest on Playdex!